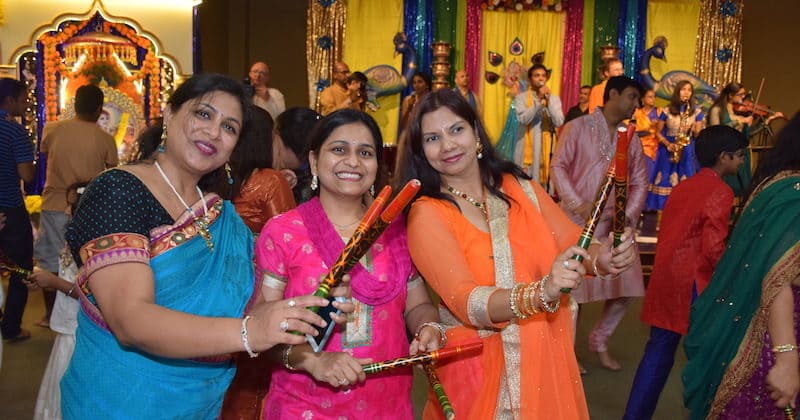 October 10 - October 19, 2018

7:00 pm - 11:30 pm

Day left

49 day(s) to start
Event description
Join us in Devotion and Celebration during the 9 Divine Nights of Navratri
9 DAYS OF RAMAYAN KATHA FOR FAMILIES – Oct 10-19, 2018
Everyday from 7:00pm to 8:30pm followed by dinner on weekdays
You are invited to dip into the ocean of nectar that is Ram Katha, the glorious story of Bhagavan Shree Ram, as told by Swami Nikhilanand ji, a disciple of Jagadguru Shree Kripalu Ji Maharaj.
                             3 NIGHTS OF JOYOUS GARBA / DANDIYA DANCING  – Fri & Sat, Oct 12, 13, 19 2018
       Every Friday and Saturday from 8:30pm.  Food available for purchase 
 Free admission, dandiya sticks provided, music on demand, we have small crowds so the li'l kids can enjoy dancing too!
CELEBRATION OF DUSSEHRA ON LAST NIGHT – Oct 19, 2018
Program starts at 7:00pm with Ravan Dahan at 8:00pm and Garba from 9:00pm
Join us in the auspicious celebration of Good Over Evil, Ravan Dahan followed by Garba/Dandiya until 12am
Register Below if you plan on attending the Ramayan Katha program so we can plan for dinner