Entrepreneurship 1 : Computer Aided Design, Advanced Electronics, Testing and Prototyping of Electro-Mechanical products.
Advanced analog and Digital design and App development for hardware control. Includes topics such as Logic Gates, Optical and Radio communication, Introduction to Linux and Introduction plus usage of Raspberry pi as IOT device
Price for FTC Class: $300 for 12 week semester
This course will prepare the students to excel in the FTC competitions. Skills imparted include 
CAD skills:
1. Assembly to simulate 2D and 3D kinemtic chains
2. Design to build parts using sheet metal and create flat patterns
3. Robot design for Form fit, strategy and BOM generation
Electronics/ Controller:
1. Android programming for MOTO G, play + REV ROBOTICS controller
2. Drive DC, Servo motor and use optical encoder for Automation
3. Touch, Color and Gyro Sensor
Machining Skills:
1. Shear, punch, bend sheet-metal
2. Work with tubular component
Robot Platform
Note: Enrollment in FTC class is based on teacher's discretion.
Teacher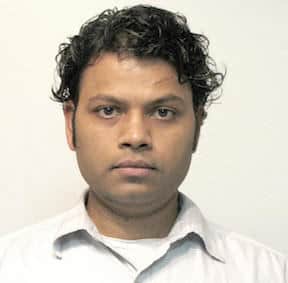 Dr. Rajeev Dwivedi is an avid Inventor with 4 United States Patents to credit. He has also been a Veteran coach for 11 Robotics teams competing in First Lego League as well as First Tech Challenge. He is also very well published in 25 Technical Publications and journals
Dr. Dwivedi has a PhD in Mechanical Engineering with Specialization in Robot Assisted Manufacturing from Southern Methodist University and a Bachelor of Technology in Mechanical Engineering from Indian Institute of Technology, Guwahati, India and extensive experience in Robotics and Industrial Automation having worked for SIEMENS, Finisar and Thapar Corporate Research and Development.