Yoga for Kids focuses on correct postures, building agility of the body and mind, building up stamina and focus on improving memory and concentration. Will help kids stay calmer, and increase their flexibility and strength.
Yoga Packages: 4 classes for $50 OR 8 classes for $80
Contact Ritu @ 214.995.1037 to schedule a FREE trial class
Yoga for Kids focuses on correct postures, building agility of the body and mind, building up stamina and focus on improving memory and concentration.
Stretching and Loosening Exercises: This helps the body become flexible for practicing the asanas and pranamaya. The asanas are designed to ease the muscles and tone the internal organs. Regular practice improves the flexibility of the muscles, joints and ligaments. Helps maintain general health and the energy levels throughout the day.
Pranayamas or Breathing techniques: People generally use only a fraction of their lung capacity. Proper breathing techniques if used regularly improves the utilization of lung capacity and helps energize the body and mind. IF practiced regularly removes toxins in the body.
Relaxation and Meditation techniques: Proper relaxation releases tensions both in the body and mind which is essential to maintain good health and happiness. This helps in calming the mind and body. Persistent practice of these techniques Increases focus and concentration.
Asanas include:
Sarvangaasana – 2 stages

Setubandaasana

Matsyaasana

Padahastaasana – 3 stages

Trikonaasana

Parvathaasana – 2 stages

Ardha Chakraasana

Paschimotanaasana – 2 stages

Dhanuraasana

Bhujangaasana – 3 Variations

Chadurangadandaasana – 2 stages
Pranayamas include:
Nadishuddhi Pranayama

Kapalabathi Pranayama

Bastrika Pranayama

Brahmari Pranayama
Relaxation Techniques:
Nadanusandhana

Om meditation
Sheela Venkata
Sheela Vankata has been a Yoga Instructor with a certification in teaching yoga from SVYASA, a prestigious Yoga university in Bangalore.
She has been instructing Yoga not only as a means to keep fit physically and emotionally, but also as a remedy to common ailments like: Breathing ailments, Back aches, Regular cramps.
Sheela is also adept at modifying yoga to make it suitable for seniors as well as kids, teens and tweens. She likes to conduct family classes so parents and children can learn together and bond as a family unit.
Jasud Shah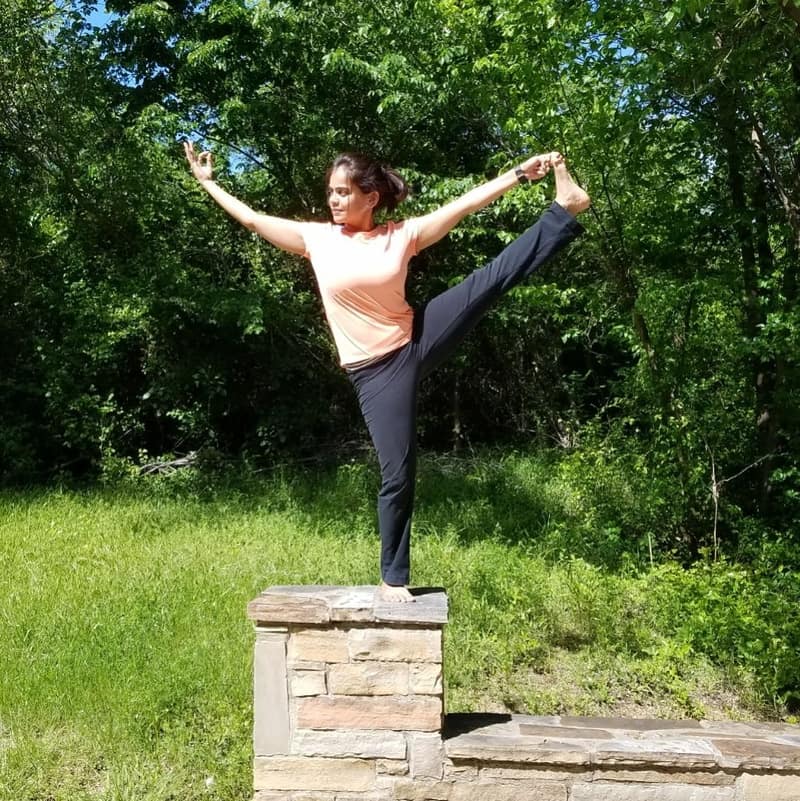 Jasud Shah has done Yoga teachers training from The Yoga institute, Mumbai. (Oldest Organized Yoga School in India )
Yoga Shiromani from The International Sivananda Yoga Vedanta center. Hatha Yoga, Yoga Vinyasa Institute.
Experience and style:
Jasud has been a yoga practitioner from a very young age and has over 20 years of personal practice with 13 years of experience  as a teacher. She believes in being a life long student of yoga and fuses various styles such as Hatha, Ashtanga,Power and Yin yoga to create a unique experience in every class. she personally enjoys the profound benefits of Pranayama and Mudras and includes them in every class to create a wholesome experience.