Our new enhanced year long Telugu curriculum will include prayers, rhymes , reading and writing vowels (Achulu). Show and tell method will help students to learn and improve basic Telugu conversational skills. Students will also learn be to recognize (read and write ) numbers. 
Teacher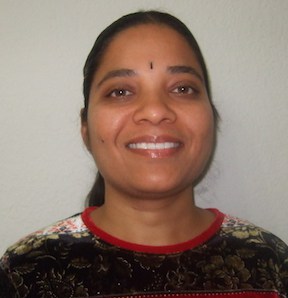 Dr. Vardhini Banda received her BHMS (Bachelor of Homeopathy Medicine and Surgery) degree from Central Council of Homeopathy, Delhi, India. After completing her residency in Hyderabad at Homeopathy College, she has been practicing homeopathy in India and US for over 10 years. She is from Andhra Pradesh.
She learnt Telugu language as a student in India and is passionate about teaching it to kids growing up in the West. She has taught Telugu and Science to Elementary kids for 2 years. She believes Telugu is a language of poets and of literary people and knowing this language can provide access a treasure chest of literary works. Ravindranath Tagore has said of Telugu that it is the sweetest of all Indian Languages.
Calendar