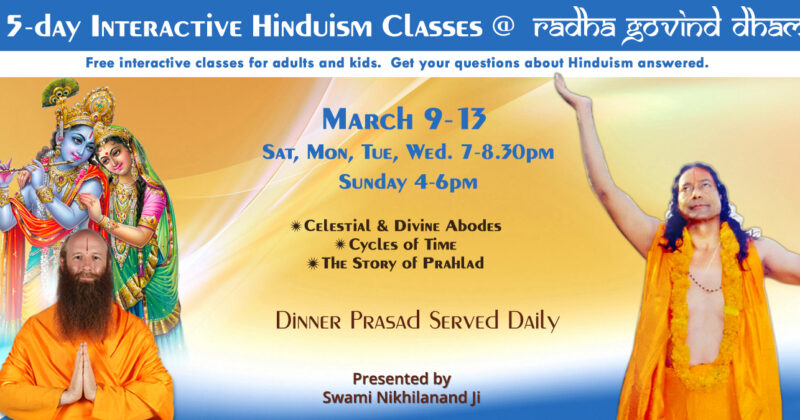 January 24 - January 26, 2020

7:00 pm - 9:00 pm

Day left

ENDED
Event description
Radha Govind Dham invites everyone to a 3-day lecture series on the very relevant topic of :
How to relieve stress and attain peace of mind
On Fri & Sat Jan 24th-Jan 25th from 7.00pm-9.00pm
Sunday, Jan 26th from 11.00am-1.00pm

These informational and inspiring lectures will be given by
Sushree Braj Banchary Devi
– senior preacher of Jagadguru Kripalu Parishat. Braj Banchary Devi, is affectionately known as Didi Ji. Didi Ji learnt the teachings of Hindu philosophy under the guidance of Jagadguru Shri Kripaluji Maharaj and became preacher at the young age of 22 years. She has been preaching for more than 45 years. Her teachings have deeply touched thousands of families over the years.
DO NOT miss this life changing series of lecture !!
Lunch/Dinner prasad will be served after lectures.