The ability to communicate, listen, think quickly and work on a team can determine the success of your child. These classes will stretch them outside their comfort zone, give them new
confidence, manage stress, overcome shyness and handle awkward social settings by improving their ability to improvise when things are out of the ordinary. In this 8-week program for Dale Carnegie Training, your child will learn to: replace shyness with confidence, meet new people easily, express their point of view, and reduce self-consciousness.
Dale Carnegie Training for Youth (Gives College Credit)
Want to give your child a competitive edge?
Do you want to help your child be more confident?
Does your child have difficulty making friends?
Is your child overly shy?
Children are facing increasing competitive challenges thus demanding strong interpersonal skills plus expertise in communication, leadership, and public speaking. 
Learn Skills that last a lifetime 
This course focuses on five key areas that are critical for future success:
Building Self-confidence 
Enhancing Communication Skills                         
Interpersonal Skill Development 
Teamwork and Leadership Skills                            
Effective Attitude Management
Program Cost: – $900 
Note: – $50 to be paid also for the transcript from the University of Central Missouri to get the college credit. 
Age: – 12 yrs. to 17 yrs.
Seats: – 30 
Timing: Sunday: 5.00 p.m. to 8.30 p.m. (3.5 hrs.)
Date of commencement: – January 19th, 2020
Venue: – RK Learning Center
8830 N MacArthur Blvd, Suite 100. Irving, TX 75063
Teacher: – Dale Carnegie Certified Trainer
How Students & Parents Benefit
Graduates tell us that their new skills have made them:
Highly focused on their goals 
Better decision-makers when faced with difficult choices 
More persuasive communicators 
Better prepared when applying to college or interviewing for jobs 
Able to confront problems and challenges in a more positive way
Dale Carnegie Certified Trainer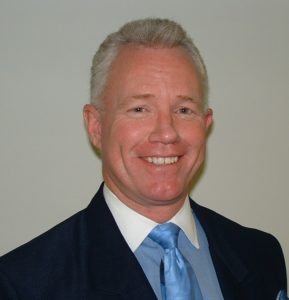 Jeff Cockrell is a Master Trainer with Dale Carnegie & Associates, a Certified High Performance Coach with the High Performance Institute, a former US Navy Officer, and a high school graduate of the Dale Carnegie Course.  In fact, the self-confidence and communications skills Jeff developed through the Dale Carnegie Course were instrumental in his earning a Navy ROTC scholarship to the University of Virginia.  In addition to extensive corporate, government, and entrepreneurial experience, Jeff has a deep understanding of the impact this program can have on a (young) person's life, so he works diligently to create a safe atmosphere where each participant can achieve more of their own potential.