1. Intro to Robotics: Motorized Systems and Basic Programming ( this will be for the youngest group of kids) 
This code gives children appreciation of Real life systems including Different types of drives, Robot Navigation, Design of Robot attachments for different types of Tasks. Later part of the course will introduce basic programming
2. Competitive Robotics: This Course will introduce the children many skills in Design, programming, sensor usage for Robot perception and Out of Box thinking to help the kids excel in various competitive Events.  
3. Advanced Electronics and topics in FTC: Continuing from the Electronics, we will learn advanced principles of motor control, sensor and we will use FTC platform to build and test many ideas applicable to and help excel in FTC competitive Robotics.
The classes will start on June 9th. Other than the long weekends we will have classes on each Sunday.
| | |
| --- | --- |
| Select level of course | Advanced Electronics and topics in FTC, Competitive Robotics, Intro to Robotics: Motorized Systems and Basic Programming |
Dr. Rajeev Dwivedi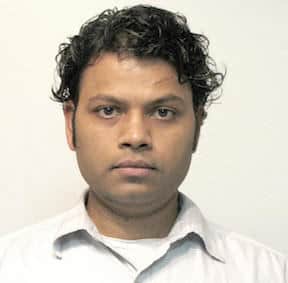 Dr. Rajeev Dwivedi is an avid Inventor with 4 United States Patents to credit. He has also been a Veteran coach for 11 Robotics teams competing in First Lego League as well as First Tech Challenge. He is also very well published in 25 Technical Publications and journals
Dr. Dwivedi has a PhD in Mechanical Engineering with Specialization in Robot Assisted Manufacturing from Southern Methodist University and a Bachelor of Technology in Mechanical Engineering from Indian Institute of Technology, Guwahati, India and extensive experience in Robotics and Industrial Automation having worked for SIEMENS, Finisar and Thapar Corporate Research and Development.