The Art of Storytelling, a 4-week workshop to develop skills to narrate an engaging, entertaining, and memorable tales.
The workshop will give an insight into the art and impact of storytelling in conversational anecdotes, and in your presentations at school. At the end of the 4 week workshop, the students will participate in a story telling contest held on Jan 26, 2019  
Workshop shall include demonstrations Do's and Don'ts of telling great stories. You'll also learn to:
 – choose expressive language & craft compelling characters;
– develop imagery, vocal cues, and intonation; and
 – use body language to connect with your audience.
Charges: $60 (includes competition fee)  
Early Bird Registration: $50, register by Dec 15.
Neha Ganatra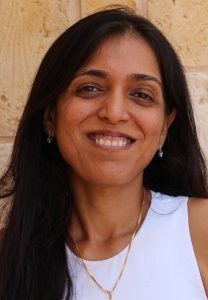 For 9 Years, Neha Ganatra has been a member of Toastmaster International which is a non-profit educational organization that teaches public speaking and leadership skills through a worldwide network of clubs. Neha has competed at District Level in Story Telling Contest in 2018. Her passion is teaching kids public speaking skills.