Learn the following skills: –
Debates
Team work Management
Interview Preparation
Design and Develop Winning Routines
21/90 Rule
Email Etiquette
Methodology
1. Series of projects
2. 360-degree evaluation
3. Interactive and participative online sessions
The duration of the program is 6 weeks
Day– Saturday
Age– 9 yrs to 16 yrs
Timings– 3.30 pm to 5.00 pm.
Teacher– Neetu Rishi
Commencement Date – May 23rd, 2020
Program Cost-$125
Description:-
1. The program will be conducted completely online
2.   The link for the online session shall be shared via email.
3.  Complete instructions for going online shall be shared before the commencement of the class.
4.  It is mandatory for children to have their webcam/Video on while they are participating in the session
5.  Only one child per registration will be allowed, siblings will have to login from two different devices.
Neetu Rishi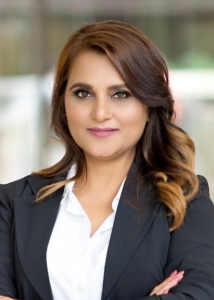 Neetu Rishi is a passionpreneur being the CEO and Founder of "The Success Door, LLC, a coaching and an Image Consulting firm, besides being a Life Coach, a Motivational Speaker, an Image Consultant, Model and Author of the book, "A Different Monday" with a professional background of 2 decades.She has been featured in multiple publications and magazines as a role model and a mentor. She gets inspiration from her urge of helping people and doing something remarkable for society. Her strength lies in her will power and her life motto is to live a life which becomes a message for all.She also believes in giving back to the community by her varied experiences. She is associated with manynonprofit organizations to add value through her skill sets. She adorns many feathers in her cap which includes, Best Performance Award, Leadership Award, Innovation Award, Best Branch Manager Award,
Best Speaker award at Toastmasters, first place award in "Humorous Speech Contest", Best Motivational Coach Award, Mrs. Classic Well Spoken Award and Beauty with Purpose Awar