Celebrate the Important Events of Your Life At Radha Govind Dham. Radha Govind Dham Hall is available for all your Special Occasions
Rental Hall Description
Radha Govind Dham Temple Hall is a large hall (55 x 84 sq. ft) that can comfortably seat 200 people approx. It has a large wooden stage area (12 x 20 sq ft.) that is perfectly equipped with audio/video facilities & a lighting system as well as an adjustable beam and drape system that can help you adjust the size & depth of the stage
Rental Uses


The Temple's facilities are perfectly suited to hold
Yoga and Ayurveda workshops, youth classes, arrangetrams, dance recitals, auspicious pooja ceremonies, or even for celebrating that special first birthday of your child
. This is the perfect place for significant events in your life!
Kitchen facilities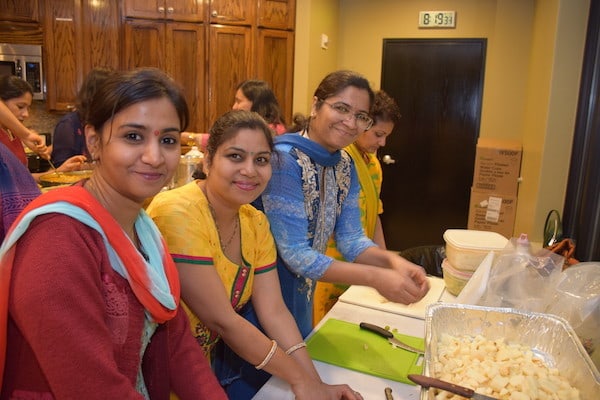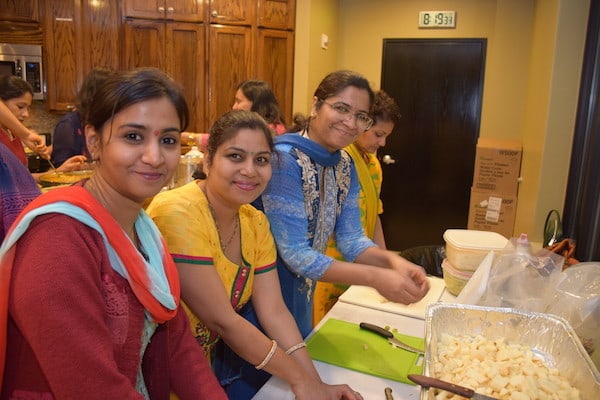 Packaged with the Temple Hall is access to a spacious and newly renovated kitchen area that is equipped with a large fridge, and all modern kitchen equipment for heating and serving food to guests. We can also rent our 100 chairs and 12 tables if you like. The lobby to the community hall is the perfect size with a reception desk to welcome your guest. The lobby has a shoe storage rack for guests to leave store their shoes and other belongings.
God's Grace with you
Above all, your special occasion celebrated in the Radha Govind Dham Temple Hall will receive the divine vibrations that are being constantly imbued through ongoing devotional programs and spiritual meditations that take place in this temple hall on a daily basis. These vibrations are sure to make your special occasion even more special.
Rental Package Rates
Rental packages are offered at very nominal rates
Packages
Hourly Rental rates
Charges* Add $100 sanitizing fees
1
2 hours rental
$400
2
3 to 4  hours rental
$600
3
4 to 5 hours rental
$700
4
5 to 7 hours rental
$900
5
8 to 10 hours
$1200

*Abide by RGD use policy and Rental Agreement  *Mandatory Aarti times at 7 am & 7 pm * Audio equipment usage- $100 *each additional hour is $100

**Additional refundable $500 deposit is required for each rental for incidentals. Non-cleanup/trash/damages to the place will cause forfeiture of the deposit.

Caution: During Havan – close monitoring and a base for the fire pit has to be carefully prepped, required to prop open the front, back and side doors to prevent fire hazards.
Additional Services
Use of kitchen (heating / storage)
$100
Stage setup for Audio/Video Use
$100
Through our partnerships, we are able to offer exclusive discounts on your food catering requirements but these are mere recommendations. You are welcome to bring your own

Vegetarian

only food.

Decorations & Setup available
* Extra – Please contact RMD for details
Rental Discounts Offered
If you are already a key volunteer or contributor to the temple we invite you to avail of the following discounts
| | |
| --- | --- |
| If any one of the following apply | Applicable Discount |
| RGD Pledge Member | $50 Off |