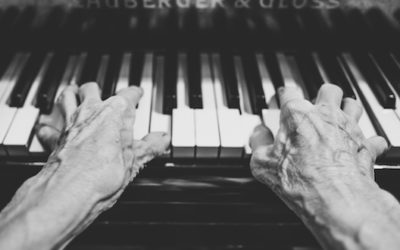 When I started writing this blog, I was 21 years old. It doesn't seem that long ago – after all, five years is no great span of time. But a lot has changed in five years. I have a master's degree now. I work a nine-to-five job. I have car payments, professional development events, and my hair, once a long, voluminous ponytail, is cropped, thinning, and dry.After all, the title of this blog is "Young, American, Hindu," and while I ...
I'm a food writer. My trade is one that obsesses over cuisine, ingredients, the history of food and how it intersects with our daily world, but is uniquely concerned with the issue of hunger. My own tendencies when it comes to eating are as broad as anyone else's – some days I crave the simplest pleasures, other days I long for superbly crafted delicacies. If I have one constant, it's that my hunger changes, day by day. Sure, I could ea ...
Answer by Jagadguru Shree Kriapalu Ji Maharaj, in response to the question "Why does Discouragement In Devotion Occur?" Discouragement occurs as a result of prior practice. It has to be eliminated through knowledge, through practice. The feeling of discouragement comes when not just one, but all of our weaknesses culminate. They reside in our subtle body and therefore, from time to time, they become strong and manifest. Just like a strong wind th ...
Radha Madhav Dham hosted a Devotional Intensive this year from Jun 28–Jul 13, 2014. These were amazing 2 weeks that we all (500+ participants) spent here in the Divinely serene atmosphere, soaking in the breathtaking beauty of the ashram and experiencing the powerful effects of chanting. And one such beautiful experience is shared in a guest post below by a young devotee Pooja Patel. Pooja has received her Bachelor of Science in Biology from C ...