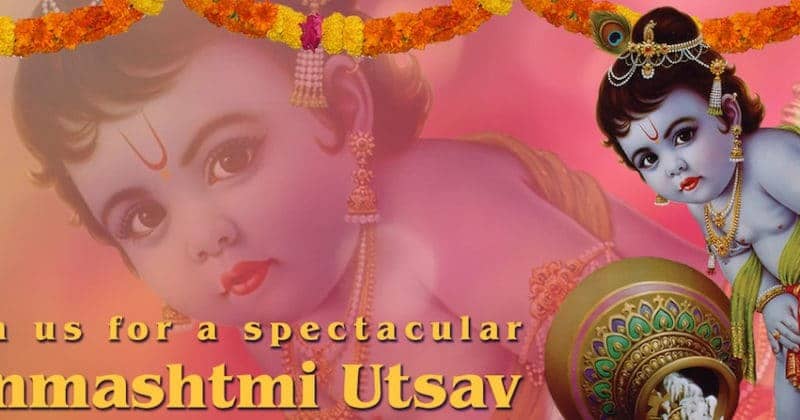 August 14, 2017

7:00 pm - 12:00 am

Day left

46 day(s) to start
Event description
Lets welcome the birthday of our Govind Gopal with lots of energy, excitement and enthusiasm.  Join us for a spectacular Janmashtami Utsav on Monday Aug 14, 2017.
We have an amazing lineup of activities starting at 7:00pm and going all the way up to midnight.
Join us for the whole time or whenever you can!
Get your Children family into the spirit of Janmashtmi
Enactments of Krishna Janm and Natkhat Baal Krishna
Dance devotion to Baal Gopal
Dandia Raas Dancing in temple hall 
'Dahi Handi' Breaking by Little Kanha
Swing Baby Krishna on a swing
Cake Cutting to celebrate Krishna's Birthday
More Activities for the Whole Family To Enjoy
Sing glories of Lord krishna with soul lifting chanting
Do Baby Krishna Abhishek and Midnight Janm Arti
Enjoy a special Dinner "MahaPrashad"
Take family photos at the Baal Gopal "Jhanki"
Your family is sure to remember this beautiful tradition of Krishna Janmashtmi for years to come.
WILL YOU SPONSOR THIS EVENT?  PLEASE LET US KNOW IF YOU MAYBE INTERESTED.  
CALL 469-909-1008 OR EMAIL INFO@RGDDALLAS.ORG