Devotional programs
Hinduism is not a religion meant for a specific creed or sect, it is an all-embracing universal philosophy guiding souls to live in the world, teaching them a way of being that fulfills life purpose of a human being.
Devotional programs at Radha Govind Dham aim to provide an authentic understanding of this philosophy, as is explained in Hindu scriptures such as the Bhagvad Gita, Ramayan, Vedas, Puranas and Upanishads.
This knowledge helps us answer all the profound questions we have about life such as "where did I come from?", what is my aim of life?", "how should I live my life?", "how should we bring up our children?"  or "what happens when we die?".
Spiritual discourse/talks
Radha Govind Dham pracharaks (teachers) are trained in Hindu scriptural philosophy. Through talks/discourses, interactive discussion groups, Q&A sessions and book readings, they try to explain answers to complicated questions such all human beings struggle with in daily living.
This knowledge is the real power that once understood and applied to everyday living has the power to benefit your dealings with family, job, health and self development – all four aspects of our lives that are the most important.
Satsangs
Satsang is a devotional practice where all devotees sit together to chant names of God, lovingly meditate on a form of God and listen to lectures explaining Hindu philosophy – live or through video discourse.  Satsang can help us build a loving relationship with God and fill us with deep inner peace and contentment.
Satsang at Radha Govind Dham is held daily from 7pm to 8pm every evening and on Sundays from 11am-1pm followed by prashad.  Join us and experience the benefits of satsang in your life.
Meditation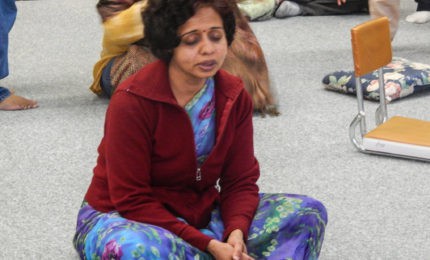 The technique we practice a meditation technique called ROOP DHYAN, a very powerful yet simple and easy tool.
This technique of doing meditation is taught and the sessions are led by a trained pracharak. Even kids can get into this meditation technique very easily . You can practice this technique at every chanting session and experience the outcome of being at peaceful, feeling joyful and experiencing little more closeness to God.
Hindu Youth Camps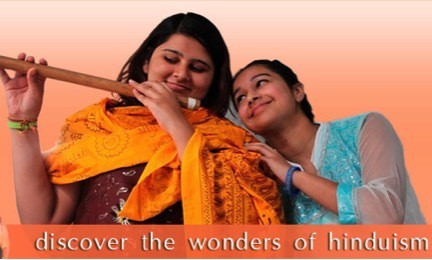 Single most goal for kids is to discover the wonders for Hinduism. Our youth sessions allow youth to ask thought-provoking questions that are explained in ways they can understand – scientifically, logically, and with evidence so they can build on INTELLIGENT FAITH and not follow anything blindly.
Once kid questions are adequately answered, they gain a deep appreciation for their religion and heritage.  These kids often fall in love with their culture and grow up to become confident, centered children, proud of being an Indian.
NEWSLETTER SIGN-UP
Enter your email to get update latest news and events