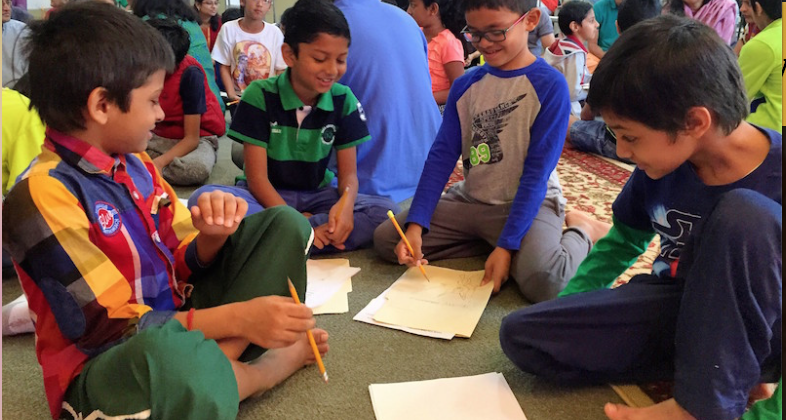 March 11 - March 16, 2019

7:00 pm - 8:30 pm

Day left

20 day(s) to start
Event description
"Beyond Gita": A 6-Day Family Hinduism Camp
With Swami Nikhilanand in English
(Spring Break )
Concepts From Gita expanded for deeper understanding
Incorporating the practical lessons and tips for everyday living
Answering your and your kids questions about Hinduism 
Interactive learn in a fun way that engages both children and adults
Come and join us for this highly acclaimed Family Camp – developed by Swami Nikhilanand and offered at Hindu Temples all over the US for the last 10 years.  * Instruction suitable for ages 6 and up. * Adults without children also welcome.* Worksheets provided for kids and adults.
Timings:
Mon, March 11 to Sat March 16 – 7:00pm-8:30 pm;
Dinner prasad served daily after the program.
For videos of past family Gita Classes click here
FILL THIS TO REGISTER FOR YOUR WORKSHOP – FREE